The Meadow Event Park in Caroline County, Virginia, is rich in history and an adaptable event space. Located just minutes from Richmond and Fredericksburg, an easy drive from Hampton Roads/Virginia Beach and a straight shot from the D.C. area, The Meadow Event Park attracts guests from throughout the commonwealth.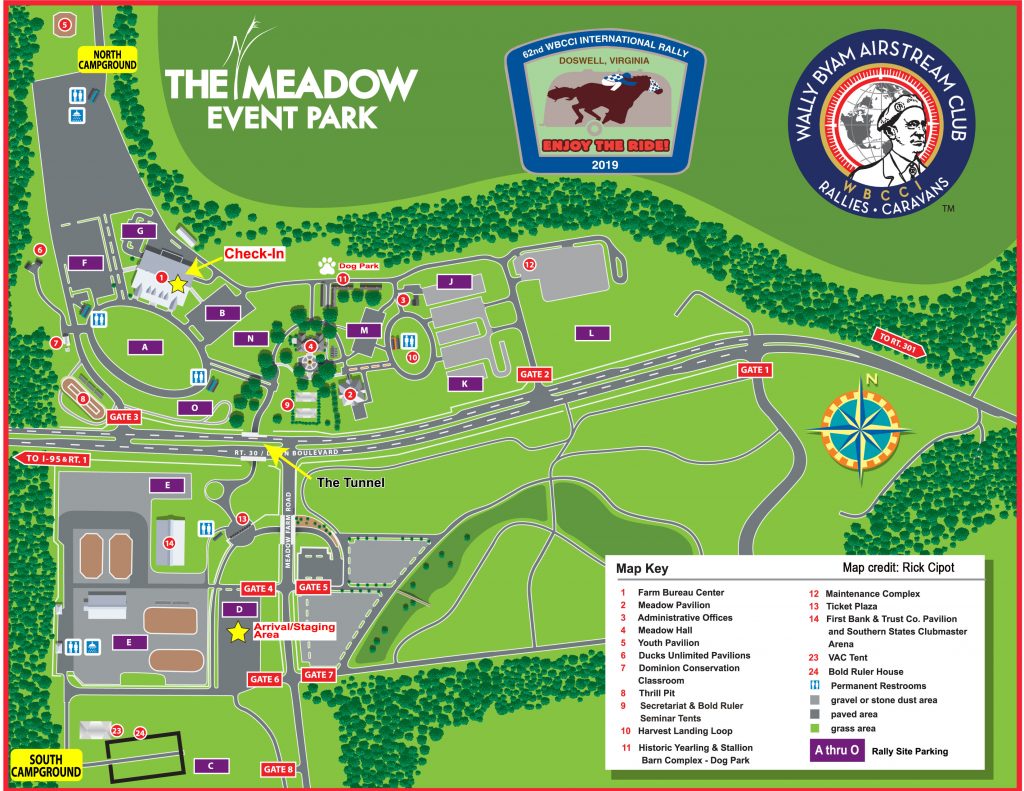 NOTE: Although Meadow Event Park offers 50amp with sewer for normal events, this is NOT possible for a rally our size. The reconfiguration required for our event reduces electrical service to 30amps with NO sewer connection.  Rigs will be pumped out on a regular basis.
Thoroughbred racing legend Secretariat was born here in 1970. Three years later he blazed his way into Triple Crown history. Today his birthplace is listed on the National Register of Historic Places and the Virginia Landmarks Register.
Since then, The Meadow has transformed from a family farm to a multi-purpose venue that is home to the State Fair of Virginia and other notable events. The 331-acre property features a mixture of original structures and newly constructed facilities.