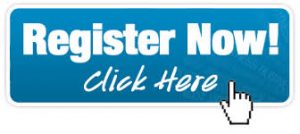 RV Parking Fees: $265 per onsite rig (all camping options include water and pump outs)
NOTE: Although Meadow Event Park offers 50amp with sewer for normal events, this is NOT possible for a rally our size. The reconfiguration required for our event reduces electrical service to 30amps with NO sewer connection.  Rigs will be pumped out on a regular basis.
Standard

:

30amp

electric, water and

regular pump outs

.

Optional

Solar Area (no generators permitted) with water and regular pump-outs.

Optional

Generator Area where usage will be allowed between the hours of 8 a.m. to 8 p.m. with water and regular pump-outs.
Attendee Fees:
$110.00 for each Adult (18+)

$40.00 for each Youth 13-17

Free for Children (12 & Under).
Lifetime Member Discount: $20.00 (limit 1 per registration).
---
Handicapped Parking – Special parking, if requested, is near the central rally area for members with a doctor-approved state/government issued permit on file with the WBCCI Corporate Manager prior to arriving at the rally site.
Pre-Registrations – Through the courtesy of Airstream, Inc., all members registering for the rally will be eligible to participate in a drawing for up to a total of $2,000.00 in awards. The award may be redeemed at any Airstream Dealership or at the Jackson Center Service Facility for parts and service.
Staging Area – We will make every attempt to park you on your assigned parking date. Members may park from 8 a.m. to 8 p.m.  Members arriving after 8 p.m. may stay in the Staging Area with no services.
CANCELLATION POLICY – Refund requests emailed to rally@wbcci.org by May 25, 2019 will receive a refund less a $50.00 administrative fee. Refund requests received on or after May 26, 2019 are subject to a 50% penalty. NO refunds after July 6, 2019.
Your Parking dates will be distributed Spring 2019  Note: Handicap Parking subject to verification by HQ.
---
Registration Options
Click HERE to register for the Rally On-line.  (No additional fees for registering on-line via Credit Card)
Click HERE to download the registration form to print and mail with your check.

Don't forget to order your Doswell Shirts and Ball Caps (click on image below)